Partners
Silver Sponsors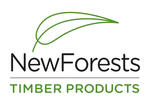 Bronze Sponsor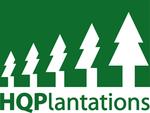 Chinese Industry Speakers
Mr Shifeng Shi
Vice President and Secretary General, China National Forest Products Industry Association (CNFPIA)
Mr Xiaolong Chen
Chairman of the Board, Dare Global Group
Dare Group is one of the top 500 companies in China and the No 1 wood processor in the country. It is listed on the Shenzhen stock market (stock code: 000910) and operates the production capacities of the wood-based panel (WBP) 2.3 million3 and wooden flooring 50 million m2 in a few different locations in China.
The company also runs relevant businesses as well, sub-companies include Dare Package, Dare Household and Dare Auto Parts, etc.
Mr Baoliang Zhang
Chairman, China National Forestry Products Corporation (CNFPC)
CNFPC is a state-owned enterprise, No 1in wood and lumbar in China, importing timber over 5 million m3 in 2013. The company has over 20 wholly-owned subsidiaries and holding companies, including 6 investment operations overseas, such as Russia and New Zealand.
Australian Industry Speakers
Senator The Hon Anne Ruston
Assistant Minister for Agriculture and Water Resources
Mr Rob de Fegely
Director and President, Institute of Foresters Australia (IFA)
Mr Bob Gordon
Chief Executive Officer, Institute of Foresters Australia (IFA)
Mr David Evans
New Forest Timber Products (NFTP)
Mr Steve Worley
Hancock Queensland Plantation